Beekeeping and Employability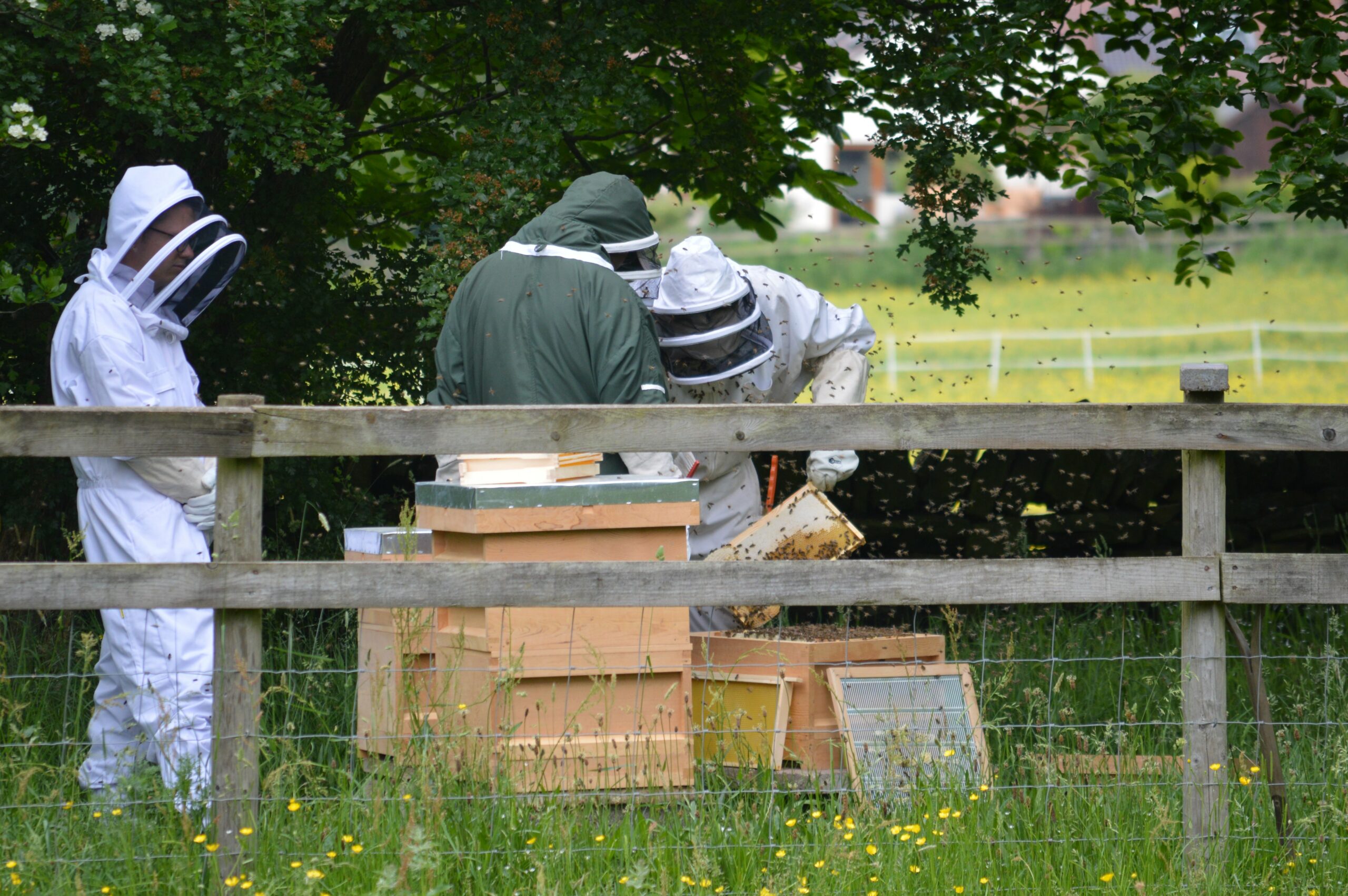 A beekeeper is a patient, efficient, honest worker, who respects each season, their hive and its activity. They must balance nurture, science, and sales in order to get the most out of their bees and maintain a happy, healthy brood. At the Woodmor Foundation C.I.C we believe that the qualities developed as a beekeeper are essential for employment. They are transferable and can be utilised in many other industries which make beekeeping skills valuable to our workforce – in and out of suits!
The Woodmor Foundation work with people who come from marginalised sections of society; whether they have a disabling condition, a previous prison sentence or have suffered at the hands of violence or cruelty, we believe that these people are valuable members of the workforce who deserve to have fulfilling careers.
In light of this, on the 20th of May 2021 we officially launched our beekeeping programme. To ensure the success of our first beekeeping scholar, we have partnered with an incredible international charity, Camphill Wakefield, a SEND college based in Yorkshire.
Throughout the challenge our 'Camphill Scholar' will document the experiences they have with their hives, observing their bees; taking note of the varroa sheets, learning through doing and being rewarded in their hard work after the honey harvest.
This will be done both in written form and media, with a special focus on vlogs and photography. Our 'Camphill Scholar' will share their story with the Woodmor team and work with them to create a 'me movie', which works as a digital CV. This showcases their skills learnt and the journey they have been on, which they can then use and share with potential employers.
Alongside the beekeeping and 'me movie' preparation, our scholar will also raise money through selling their honey – a lot of multitasking and preparation required! The funds made from the honey with go back to the college and to the Woodmor Foundation so that we can continue in the work that we do, providing opportunities for our participants and great future employees.
We are always thinking of new ways to get people into employment and our beekeeping scheme is just one challenge among others, which range from the creative to the physical.
If you are interested in getting in touch and following our extraordinary beekeeping story follow us on linkedin, Instagram and facebook, @woodmorfoundationcic where we will be keeping everyone up to date.