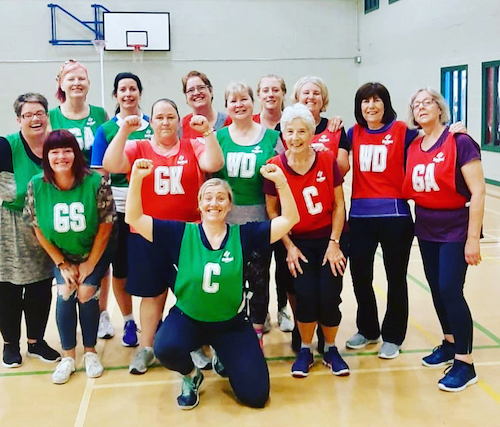 With the global pandemic occurring the training for the trek has been extended since Matt rang me and told me that I had  been chosen. 
I remember feeling very excited and telling him I felt chuffed, it's the only word that came to mind, not the best description but a good northern description. I just couldn't believe my luck. Before his phone call life was humdrum for me, I had started to be a little more active but  I didn't have a goal to work towards, I didn't know what purpose I had in life and things had  been like this since I got medically retired  8 years ago from nursing. 
Working from home  wasn't an option when I had first suggested it back in 2001, particularly in the career that I was in. This all changed now the benefits of being able to "work" from home  is ideal for me on my tough days. 
Being involved in Woodmor helping people gain employment, it resonates with me, and is why I felt drawn to Matts initial post on social media. 
It is now March and I'm on the six month countdown to the trek and with this in mind, I have reached out to local newspapers and Internet news organisations to see if they would be interested in  my story. 
I continue to complete a monthly blog for the charity base and in keeping with that I'm realising that I lack necessary equipment and clothing to go on the trek. I don't require brand-new or expensive branded clothing but I still need clothing that can be reusable and hard wearing. 
With the various  Facebook groups that resell outdoor clothing I decided to reach out to the administrator for two of the ladies walking groups and ask if anybody who couldn't resell the items they had, would they consider donating them to me as the trek is  for charity. I have a great capacity for creative thinking and solving a problem and financial budgeting. The admin agreed to the post and I started to hear from various ladies who were more than willing to donate items to me. 
Prior to this experience, I am usually someone who finds it very hard to ask for things for free and this is certainly pushing me out of my comfort zone. However, knowing if somebody asked me for help, I wouldn't think twice about doing what I could to aid them, so with that in mind I am pushing forward and reaping the benefits. 
Using my social skills and my networking abilities I reached out to my netball team. They were asking me questions about the trek on our weekly zoom online meeting. That day, it transpired that one of the ladies decided to do an Easter raffle to raise funds so that I could buy much-needed equipment that I'd mentioned I required. 
The benefits of gathering my equipment now is so that I can practice packing my duffel bag for the trek. I will be showcasing my organisation, thinking and planning ahead for future projects.